🤩🧠🤩 Enjoy 20% OFF purchase of 2 items! 🤩🧠🤩 Use Code HEYITSABRAINTHING Shop Merch:
---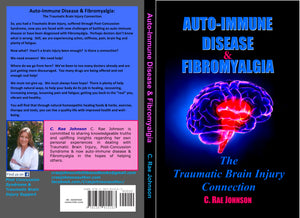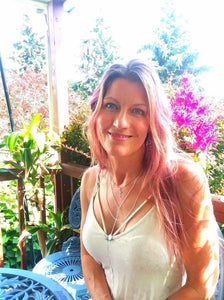 C. Rae Johnson Contact Info:
To contact me with any questions or to book interviews, podcasts, book signings, and/or support groups, please email me at:  heyitsabrainthing@gmail.com
You can also contact me on Facebook through https://www.facebook.com/Craejohnsonauthor/   
For Brain Injury Support, request to join my FB support group @ Traumatic Brain Injury TBI & Post-Concussion Syndrome PCS Support group https://www.facebook.com/groups/951850348205135/
Also look for John Rockman Johnson, on social media to imquire about the sport of Rocklifting.
We welcome you to connect with us via other social media quick links below. We look forward to serving you.
Remember, You're Not alone! Always Have Hope & Never give up!
Author, Speaker, Radio & Podcast Guest, & Brain Injury Survivor - Persevering through to encourage you to Never give up & Always have Hope, as we all struggle to Keep our Freedoms
Hi!  My name is Carolyn Rae (C. Rae) Johnson and I am a Traumatic Brain Injury survivor.  I know first hand what it's like to struggle...physically, emotionally & financially while learning to accept the "new" me & adapt to changes in relationships and also career & job choices due to limitations developing from my brain injury.  As a result, I am deeply committed to sharing with you understanding, compassion, empathy, practical help and inspiration through my own personal experiences, challenges, tough struggles and life events; to hopefully encourage you to Not ever give up - but rather hang onto "Hope"!
I want to encourage you to find hope and healing, to better cope with the many life challenging events you may be faced with, "what life throws at us", to be able to Endure and Persevere through life's toughest battles, and to live a victorious life - becoming a Warrior on a journey toward a Bright Future. 
You can learn about what you are struggling with, while finding promising suggestions that have personally helped me throughout my recovery process as well as cascading health issues, broken hearts, strained relationships, disrupted plans, and more; that can positively impact future challenges in promising ways. 
You can still have Dreams and make new Plans for a Future filled with Hope!
Remember, there is "Hope" that a "Good" can come out of a "bad"!
Experience & Background:
Carolyn Rae (C. Rae) Johnson is a wife, mother and grandmama. Carolyn and her husband John (the "Rockman") share their home in Western NY with their family, including furbabies, and are both part of a bigger blended family and as a result, have a ton of life experiences ready to share with you on what to do & what Not to do in challenging relationships. A new book will just have to follow soon! ;) 
  C. Rae has a medical and fitness background and is truly dedicated to serving others by sharing knowledgeable truths blended with uplifting insights regarding her own personal experiences in dealing with Traumatic Brain Injury, Post-Concussion Syndrome, Auto-Immune Disease, Fibromyalgia & all the relational strains they can cause - in the hopes of helping others. 
C. Rae has started an online social media support group for TBI & PCS sufferers and their caregivers and is in the process of starting more relating to her writing; (check back often for details). She is motivating many others through her own personal experiences, believing that "experience" is the best school of life to be able to better help others going through what we have already been through; difficult & challenging life-altering events.
C. Rae Johnson encourages people to Never give up but to Always have Faith and Hope.  Her brain books have been featured on Motivation & Muscle and Keys2Concussion podcasts and she has been a radio guest on both WDCX & ESPN Radio "The Raw Truth", and also "NBL LIVE". 
C. Rae also writes on the tough topics of relationships & marital strains, spirituality, spiritual warfare, and addictions.  Look for her new book release:  "CUT" The Hidden Scars, discussing the taboo of self-cutting as an addiction.
C. Rae Johnson's story of overcoming victoriously is also featured in Faith & Fitness online magazine in the Aug/Sept issue titled "Endurance is Faith to Persevere Past Injury", under her real name Carolyn Johnson.  To read full story go to http://faithandfitness.net/persevere
Book categories include Brain nutrition & health, exercise, Freedom, Traumatic Brain Injuries, Post-Concussion Syndrome, related health issues such as Auto-Immune Diseases & Fibromyalgia, relationships, marriage, as well as faith, spiritual warfare, hurts and addictions.
Here's Just a Few Customer Reviews:
"AUTO-IMMUNE DISEASE & Fibromyalgia: The Traumatic Brain Injury Connection"  Matt Dahl on Oct 01, 2018
I've just read for the second time since I am dyslexic but I'm really saying things that I never noticed or realized about myself before. This would be helpful for anybody who's had a traumatic brain injury or knows anybody that has suffered one. Fascinating how the mind works.
"Traumatic Brain Injury TBI & Post-Concussion Syndrome PCS": THIS GAL IS TOUGH! Frank DiMeo on Oct 01, 2018
I first met Carolyn and her husband, John, a couple of years ago.
They fought the way through this side by side.
Neither one ran away or just gave up.
I highly commend them!
Read this book and get one for a friend too!
Juniper Tree:  INSPIRATIONAL BOOK! Karen on Sep 29, 2018
Personally I loved this book. It gets to the core of what it is like to be a person of faith in a time of chaos. I got from the author that Christianity is not a perfectly paved road , but one with bumps and potholes. She put herself where we all are, in the trenches! But through faith and grace we can and will prevail. Very inspirational read!
There is hope for your freedom from all that overwhelms you.  Always have hope!  Never give up!
 "I can do all things through Christ who strengthens me."-Philippians 4:13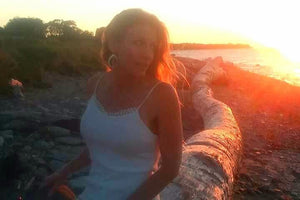 Let Your Dreams Catch Up With Your Purpose.
We can have the courage to choose to let the pain that we experience in life, propel us into our future - a future filled with purpose and hope, so much so, we can begin to share light into someone else's darkness. We can choose to allow our pain to help others who are experiencing similar, so they're not alone.
When we begin to think of others, getting our minds off ourselves, light breaks forth. When we begin to serve others, loving them where they're at, instead of focusing on our own desires, we find ourselves becoming fulfilled, instead of feeling empty…because God orchestrates our lives to let our dreams become more of a reality; as the giver also becomes the receiver.

If we must look behind into our past, rather than dwell on it with regret…let us learn and grow from it, viewing a Glorious sunset on the horizon with our dreams still waiting for us to start catching them - but now with purpose! 

What purpose? Serve God by Serving others. Serving others, lifting them up, encouraging & helping others through our gifts & talents we were each born with, deep within our hearts, brings a special fulfillment we all need. When we love God & love others, they begin to see a light in their darkness and find hope for their lives.
Go ahead...You have the Freedom to Love with Strength & Courage and Dream Your Dream … Love Much, Help Others and Live Victoriously Fulfilled!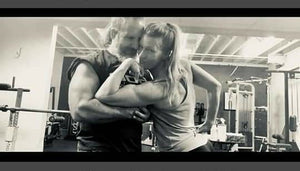 About the C Rae Johnson & Rockman Brand
Books, Apparel & Accessories for Inspiration, Strength & Hope, with practical daily solutions to encourage you no matter what your struggle or trial in life may be.  Categories include Brain Health, Exercise, Freedom, Traumatic Brain Injuries, Post-Concussion Syndrome, related health issues such as Auto-immune diseases & Fibromyalgia, Relationships, as well as Faith, Spiritual Warfare and Addictions.
Look for additional product lines coming soon, as we are always updating!
Please Subscribe to our newsletter for occasional special deals.
Contact Information Below
Are You Running into Obstacles as You Search for a Way Out of Your Troubles?
Do you feel stuck and filled with anxiety, overwhelming  stress, and depression from the chaos in your life?  Have you had a detrimental injury that flipped your whole world upside down with limited help from the medical community?  Have you experienced deep hurts that have not only broken your heart, but shattered it into a billion pieces? 
Life has a funny way of throwing us some curve balls, some really challenging trials and very difficult storms to navigate through.  They can involve, finances, injuries, relationship troubles, and more that send us off on a roller coaster ride we never even asked to be on, yet cannot wait to get off.  We search in desperation for answers, for help with our daily struggles and often wonder if we will ever make it through. 
I am here to tell you that you will make it through and you will find hope in the process for better days to come.  You will find light in your darkness...so you must Not give up, ever!  You will gain a strength, an endurance, that will not only enable you to persevere but to also find peace and joy in the process.  You will find out who you are, what you are made of and what you were made for!  Through my own personal experiences that touch on these trials and many more, I share what I have not only learned but also witness and live, daily! 
***Click on the "Shop Books" tab to view all books and learn that you are not alone in your struggle!***
"And he said unto me, My grace is sufficient for thee: for my strength is made perfect in weakness. Most gladly therefore will I rather glory in my infirmities, that the power of Christ may rest upon me."-2Corinthians 12:9
"For I know the plans I have for you," declares the LORD, "plans to prosper you and not to harm you, plans to give you hope and a future."-Jeremiah 29:11
Hope, Freedom, Endurance & Perseverence
There is Hope for your Freedom from all that overwhelms you.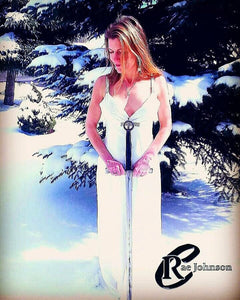 Life Can Be a Battle
Everyday, we might be fighting battles, and sometimes we may feel like we are losing.  Learn how to fight effectively, to endure and to persevere; to still be standing.  Though we may fight difficult battles, we need to remember that the war has already been won.  Love wins!  Have faith & keep your faith, in Christ Jesus.